I am the manager of the Quality Assessment and Learning Centre, hosted by the Bioforce Institute in Lyon, France. I am also a visiting professor at the Western Institute of Technology and Higher Education (ITESO), Guadalajara, Mexico; at the Institut Supérieur des Techniques de Développement, Kalehe, République Démocratique du Congo; and the University of Duhok, Iraq.
My original academic specializations have been twofold, first, critical terrorism studies from a peace studies perspective, focusing on the role of humiliation in relation to the emergence of insurgencies, mostly in a Middle Eastern context, and second, post-liberal peace studies, from a decolonial perspective. I am now focusing my research on diverse aspects of human security.
I am currently on a break from full-time academia and focusing on quality learning and assessment of competencies for professionals in the humanitarian and development sectors,
HPass
. I am still engaging in selected academic activities within the fields of peace education, peace research, critical terrorism studies and peace journalism. After conducting research in more than 15 countries on all continents (Burma, Colombia, DR Congo, Kashmir, Somalia, Syria, Yemen, etc), I am currently focusing on the professionalization of the humanitarian sector within a localization agenda.
---
Powered by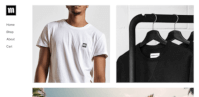 Create your own unique website with customizable templates.